Boat Show Sale (Jan 19 /2023 – Jan 27 /2023)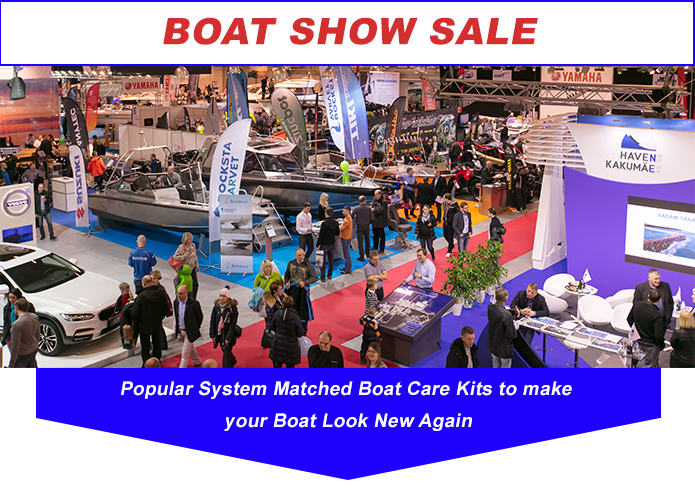 Now is the time to stock up on the supplies you'll need to
clean, polish and protect your boat. After all, Spring is only 2 months away. Do you have Everything You Need?
Remember last year; the weather didn't co-operate and you were late launching your boat because you didn't have the Boat Care Products that you needed to take advantage of the few good days that were available to get your boat ready?
Don't let that happen again.
The weather man is predicting an unusally hot summer because of Climate Change.
You'll use your boat more than ever to escape the heat.
DON'T BE DISAPPOINTED, GET YOUR BOAT CARE PRODUCTS NOW!
For Your Inflatable Boat

For Your Stainless Steel

For Your Boat Canvas

INFLATABLE BOAT CLEANER


Get Your Inflatable
Clean Again

STAINLESS SHIELD


No More Rust Clear Coat
for Stainless Steel

CANVAS SHIELD


Guaranteed to Stop the Leaks.
Non Carcinogenic

Use Code

IBC2327

Use Code

SSH2327

Use Code

CS2327